TOTALITÄR 'HEYDAYS REVISITED' 7" EP OUT NOW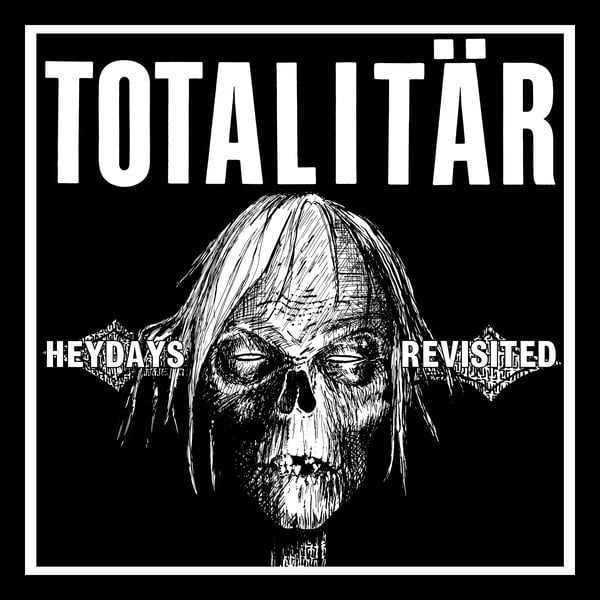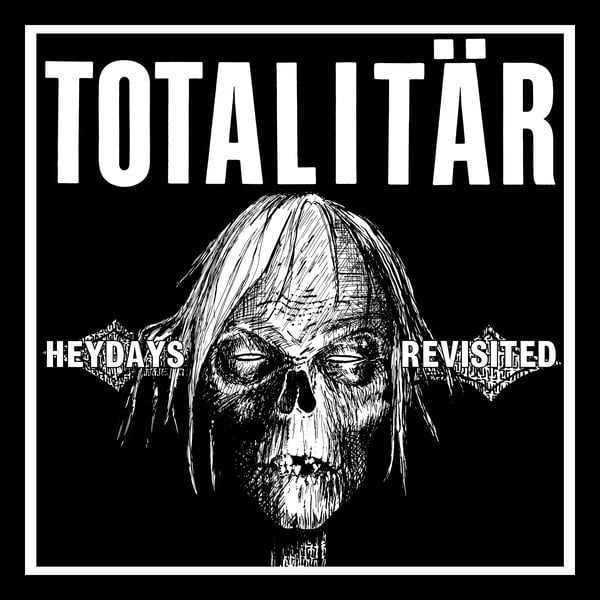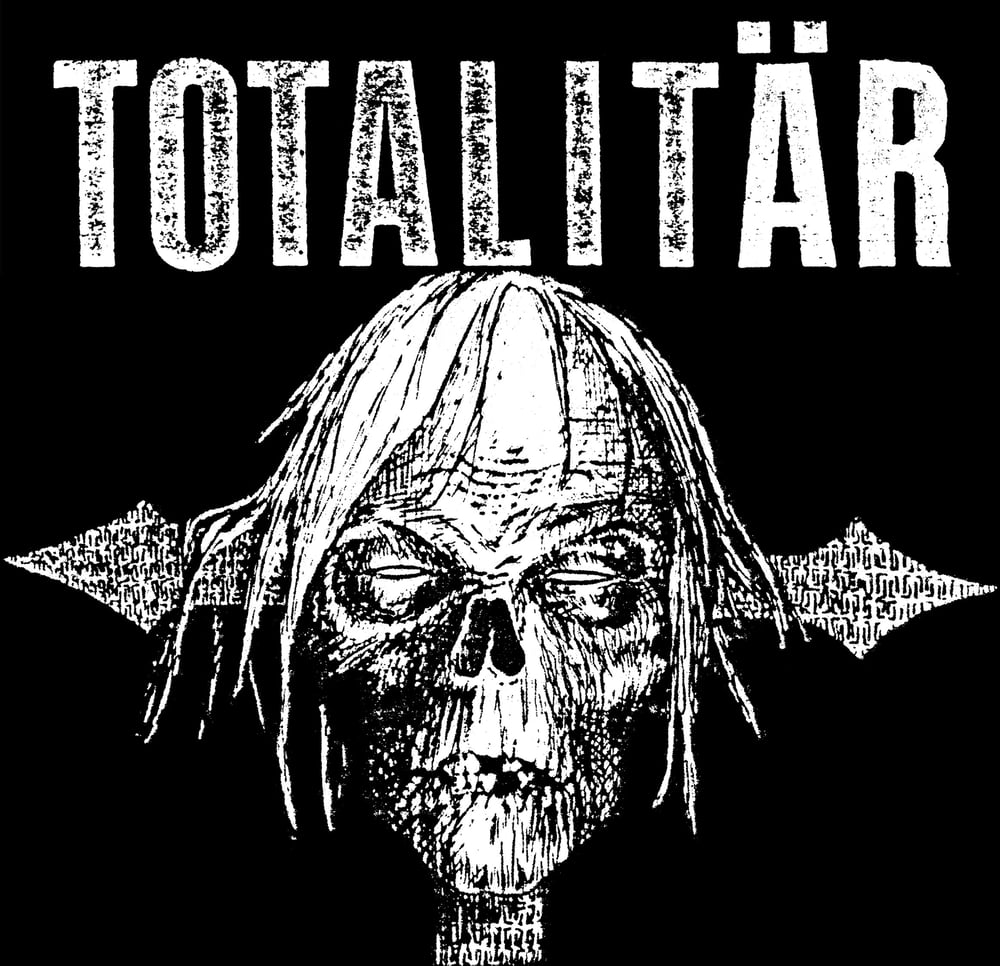 REPRESS AVAILABLE SEPTEMBER 5 TH 2020 !!!
100 x GLOW IN THE DARK UNDER UV LIGHT ( with a special Metal Pin )
200 x SOLID WHITE
150 x SOLID MAGENTA
ALL WITH A ALTERNATIVE PINK COLORED COVER !
PROBABLY LAST PRESSING !!!
FIRST PRESS SOLD OUT JULY 2020 !!!
PLEASE ORDER FROM THESE DISTROS NEAR YOU !!!
I'LL ADD MORE INFO ON LABELS SOON ...
THEY WILL BE IN THEIR HANDS ASAP !!!
FRANCE:
LA FRANCE PUE
DESTRUCTURE
STONEHENGE
SYMPHONY OF DESTRUCTION
DIY
LA LUTTINE
GERMANY:
PUNK DISTRO
RUIN NATION
RAWMANTIC DISASTERS
RSR
REFUSE RECORDS
CZECH REPUBLIC:
PHOBIA RECORDS
INSANE SOCIETY RECORDS
ESPAGNE:
NOISE HELL ( MADRID )
MOLI ALERTA ( BCN )
SWEDEN:
GAPHALS
AVART
D TAKT / RÄPUNK
HALVFABRIKAT RECORDS
TOTALITÄR
NOT ENOUGH RECORDS
USA:
VINYL CONFLICT
SORRY STATE
VELTED REGNUB
CELEBRATED SUMMER RECORDS ( BALTIMORE )
BUNKER PUNKS DISCS and TAPES
MAYHEM RECORDS
PUKE N VOMIT / RADIATION RECORDS
ARMAGEDDON
GENERAL SPEECH
REYVVOLTE
PRANK
EBULLITION RECORDS
BEACH IMPEDIMENT RECORDS
CANADA:
UNREST RECORDS
GRECE:
SCARECROW
JAPAN:
REVENGE
PUNK AND DESTROY
BASE RECORD SHOP
ACCLAIM COLLECTIVE
RECORD BOY
MEXICO:
MUNDO EN KAOS RECORDS
POLAND:
TRUJACA FALA
NIC RECORDS
ITALIE:
AGIPUNKS
FINLAND:
FIGHT RECORDS
UK:
LA VIDA ES UN MUS
MISSING THE POINT
URINAL VINYL
IRELAND:
DISTRO-Y RECORDS
MALAYSIA:
TADANG RECORDS
BASEMENT RECORDS
SINGAPORE:
SURFACE NOISE RECORDS
DANEMARK:
ADULT CRASH RECORDS
RUSSIA:
HEADNOISE RECORDS
2000 COPIES PRESSED:
800 x BLACK
500 x SILVER with SILVER COVER
150 x MILKY MAGENTA with extra Screenprinted Cover
150 x GOLD
100 x GREEN
100 x CLEAR
100 x PINK
50 x PURPLE
50 x LIME
25 x TEST PRESSES
A REPRESS IS PROGRAMMED. PROBABLY AT THE END OF THE SUMMER!
THIS TIME TRADES WILL BE AVAILABLE BUT I'M VERY VERY PICKY !!! SEND YOUR OFFERS !
IMPORTANT : IF YOU WANT A SHIRT WITH YOUR 7" EP JUST SPECIFY IN AN EMAIL YOUR SIZE AND I WILL COMBINE THE SHIPPING TO GET THINGS TOGETHER CHEAPER CHEERS
IF YOU ORDERING MULTIPLE ITEMS CONTACT ME FIRST FOR POSTAGE !!!
FIGHT FOR YOUR MIND Records presents Swedish Hardcore Punk veterans delivering 5 songs recorded in the late 80's with different versions and mixes of already existing songs. LTD edition versions available on colored vinyl ( 7 different colors) plus the normal black vinyl version. Comes with a free sticker of the band. A screen printed version as well is available in small numbers ONLY FOR DIRECT MAILORDER. Mastered by Jack Control at Enormous Door Mastering in 2020. Shipping price is valid for up to 2 copys except for the screenprinted version. 45 RPM speed.
Side A:
MULTINATIONELLA MÖRDARE
KANNIBALERNA
Side B:
ÄR DETTA FRIHET?
DE OUPPFOSTRADE STÖR
FRAMTIDSPLANER
FOR INFORMATION :
SCREEN PRINTED COVERS have been made by Romain of COLLECTIF MARY READ / CALAVERA in Saint Etienne France
EMBROIDED PATCHS have been made by Mirek of PHOBIA Reocrds in Czech Republic
WOODEN MAGNETS and COASTERS have been made by Sasha of EXTORTIONCUT in Saint Petersburg in Russia
VINYL COVERS are on 350 gsm paper with the kind help of Micha PUNKDISTRO in Germany
SHIRTS Printed by BARVAK from INSANE SOCIETY records in Czech Republic
BY THE PUNKS FOR THE PUNKS !!!!